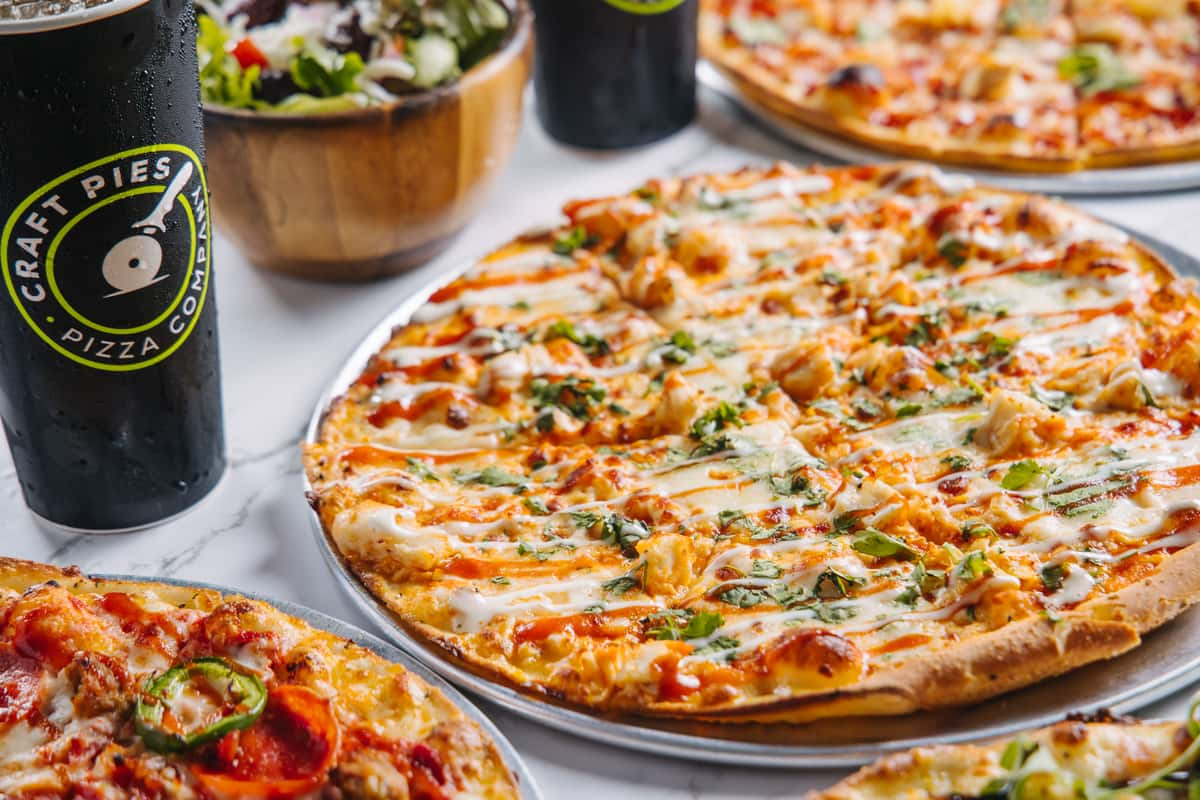 got questions?
Do you offer vegan or vegetarian options?
Yes! We have great vegan and vegetarian options available. Our traditional dough, vegan cheese, red sauce, spicy red sauce, BBQ sauce, buffalo sauce, and magic oil are vegan and vegetarian friendly. Please let our team know if you have any dietary needs or restrictions.
Do you offer gluten-free options?
Yes! We offer a gluten-free cauliflower crust. However, we build all pizzas on one serving line so we cannot guarantee that menu items are free of allergens or gluten. Although we do offer gluten-free choices, we recommend guests with severe gluten allergies avoid dining with us to be safe.
Where can I find nutritional information?
As a young company we are still working on a few things… this is one of those items 😊 Check back soon for updates on calorie counts and more!
Yes! We love to serve our local communities and give back any way we can. If you or your group are interested in hosting a fundraiser please head into the location you would like to host the fundraiser at and just let the General Manager know. The GM will make sure to take care of you guys!
Craft Pies Pizza Company is the perfect way to celebrate birthdays, work events, or other get togethers. You can place your order directly through our website in advance or head into your local store to discuss the details of your event with the General Manager.

If your order is placed online and our team is not able to fulfill your order due to timing, order size, or any other reason, please email info@craftpiespizza.com and a member of our team will reach out to you to discuss the order!
Absolutely! You can purchase a gift card at one of our stores. They are currently only available for use in store at this time.
At select locations, please call the store for additional details.
What holidays are you closed?
We are closed on Thanksgiving, Christmas, and New Year's Day. We also close at 3 pm on Christmas Eve and New Year's Eve. 
Yes! We offer delivery through our website! We also offer delivery through DoorDash, Grubhub, UberEats, Postmates and Google Direct.
All locations are open:

Sunday through Thursday 11am- 9pm
Friday and Saturday 11am- 10pm

See you soon!